Why use our Strategic Report Service?
We have spent a decade focused on what is effective in corporate reporting. We bring to bear extensive experience of strategy, consulting and collaborative development.
Value-adding
Helping clients build reports that engage and inspire.
Benchmarking
Matching reports to best in sector and index.
Experienced
Drawing on decades of relevant expertise.
Enabling
Applying consulting processes that inform and develop.
How it works
We offer a simple three-stage client-centred process available in individual elements or as a complete package adapted to client specification. Light touch and high added value are the hallmarks of the service.
Research
Rigorous and comparable
evaluation
Advise
Simple effective
recommendations
Support
Working with clients
to develop insight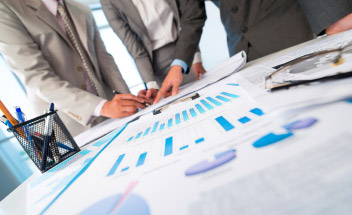 Why us?
We understand UK corporate reporting uniquely, For nearly a decade we have been assessing strategic value in reporting and the extent to which it reduces uncertainty.
 
What does it cost?
More detailed information on our comprehensive evaluation of a company's Strategic Report is readily available, FTSE100 of FTSE250. Our pricing model is simple and transparent.