Why use our Governance Report Service?
The Governance Report has new meaning and greater relevance to investors. Moving from boilerplate to more dynamic disclosure we understand the new opportunities and fresh challenges it presents in conjunction with the Strategic Report.
Rigorous
Checked against statutes, codes, rules and best practice.
Precise
Focused on all that is necessary, and nothing that isn't.
Holistic
We think compliance is a start, not an end.
Engaging
It's only dull and boring if you want it to be.
How it works
We offer a simple three-stage client-centred process available in individual elements or as a complete package adapted to client specification. This service draws on unique knowledge, experience and expertise.
Research
Benchmarking against > 250 points of UK governance requirements
Advise
Recommendations based on experience and knowledge
Support
From specific points to full development and origination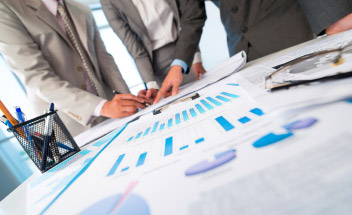 Why us?
We understand UK corporate reporting uniquely, For nearly a decade we have been assessing strategic value in reporting and the extent to which it reduces uncertainty.
 
What does it cost?
More detailed information on our comprehensive evaluation of a company's Strategic Report is readily available, FTSE100 of FTSE250. Our pricing model is simple and transparent.