An intuitive Strategic Report will reduce uncertainty in the minds of investors. We assess every FTSE100 Annual Report against a rigorous framework to produce our Strategic Leadership Index. We also assess FTSE250 and FTSE Small Cap companies on an ad hoc basis.
Rigorous
Assessed in depth for strategy-related content
Consistent
Matched against a generic strategy framework
Objective
Applied equally to every FTSE100 company
Comparable
Allows comparison of future potential
Our Strategic Leadership Index
A rolling index ranking each FTSE100 company according to the score for their most recent Strategic Report
We evaluate companies across seven strategic value factors. The aggregate score here is the average of underlying scores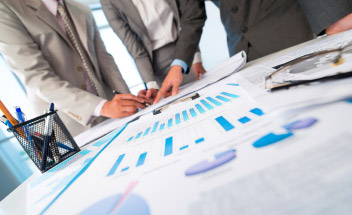 Why us?
We understand UK corporate reporting uniquely, For nearly a decade we have been assessing strategic value in reporting and the extent to which it reduces uncertainty.
 
What does it cost?
More detailed information on our comprehensive evaluation of a company's Strategic Report is readily available, FTSE100 of FTSE250. Our pricing model is simple and transparent.